THE PURSUIT OF EXCELLENCE


On January 20th, 2020 Master of Wine Frank Smulders organizes an educational event around Austria, a country that has been showing an unparalleled quality development for 30 years now. Frank has been working since 1992 in Austria, amongst others as a teacher at the Weinakademie, and knows the country and its leading winemakers thoroughly.

Program


Monday, 20 January 2020 | 9:00 AM – 22:30 PM (dinner is included!)
Location: Restaurant Fitzgerald, Gelderseplein 49, 3011 RZ Rotterdam

A one-day educational event about Austrian wine with three masterclasses by well-known producers from different wine growing areas.

8:30 Doors open, registration of participants, welcome coffee/tea.


9:00 FIRST MASTERCLASS: VINEA WACHAU
No doubt Wachau is Austria's most famous white wine region. On its beautiful, terraced vineyards along the Danube a host of varieties grow with Riesling and Grüner Veltliner as the most important. The Vinea Wachau members represent more than 90% of the Wachau production and have developed a unique classification system for its members, with the Smaragd wines at the top of the quality pyramid. ROMAN HORVATH MW of Domäne Wachau, and FRANZ HIRZBERGER JR will present an update on the area, with a tasting of 20 wines from many well-known (like Hirtzberger, Knoll, FX Pichler, Domäne Wachau, Jamek) and lesser known producers.


11.30 SECOND MASTERCLASS: STK
The STK or Steirische Terroir & Klassik Weingüter unites 12 top estates of Austria's Steiermark wine region. This cool climate area, situated on the border with Slovenia, is particularly known for its sometimes world class Sauvignon Blanc and Morillon (AKA Chardonnay) wines.

ANDREAS SATTLER of Sattlerhof will present the region and the vineyard classification of the STK, presenting Chardonnay and Sauvignon Blanc wines from the different members, like Sabathi, Gross, Polz, Tement, Maitz, Neumeister and of course Sattlerhof.


15.00 THIRD MASTERCLASS: BURGENLAND
Burgenland is Austria's warmest wine region, producing many outstanding red wines but also white wines from varieties like Chardonnay, Weissburgunder and Grauburgunder.

STEFAN WELLANSCHITZ JR will present his family's wines from Mittelburgenland, both from the Wellanschitz estate as from his own, small and very differently styled Kolfok production. Special focus will be on Austria's most important red varietal, Blaufränkisch.

GERNOT HEINRICH has been one of the big names in red wines in Austria for quite some time now. After developing his production more and more in the nearby Leithaberg DAC he took another interesting step by changing his not small production completely in the direction of natural wines. Through a range of both white and red (Blaufränkisch) wines Gernot will explain his winemaking choices and his vineyards.

18.00 End of the masterclass program, aperitif time.

19.00 SIX-COURSE DINNER by RESTAURANT FITZGERALD (1 Michelin*) Paired with Selected Austrian Wines

22.30 End of the Austrian Wine Forum

3 Masterclasses & Special Wine Dinner at Restaurant Fitzgerald *Michelin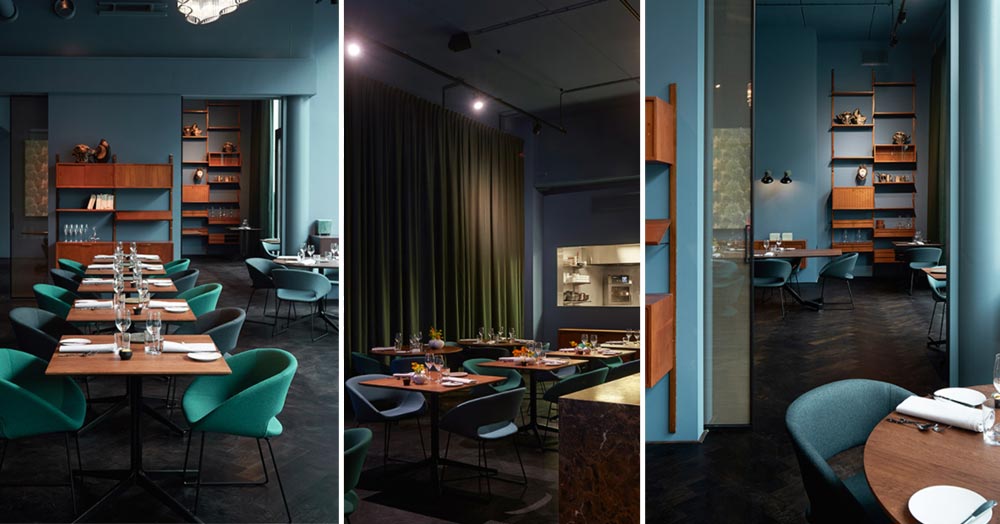 The entire forum will take place at the Restaurant Fitzgerald in Rotterdam with 1 Michelin Star.

---

FORMALITIES


The Austrian Wine Forum is open to anyone who loves good (Austrian) wines! The Forum will be held in English language. Minor changes in the program are possible.

COST OF PARTICIPATION: 260€ PER PERSON excl. VAT

WHAT'S INCLUDED?
All presentations, masterclasses and tastings as mentioned above.
Lunch (informal, walking)
5-course dinner with producers and their wines at Restaurant Fitzgerald (1 Michelin*)
Places are limited so participation goes on a first come first serve basis.
Participation is only confirmed after reception of payment of the full amount, by email with name and invoice address to smulders@vinum.nl

Contact me for more information and to register!